Products
Isolated Power Panels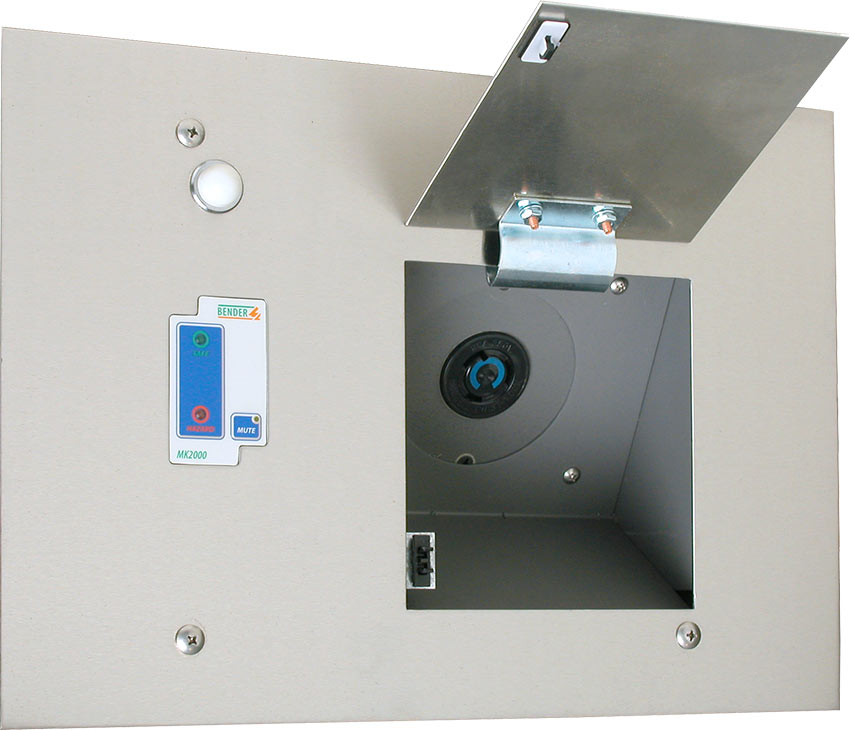 XRM Series
Modules with flush or surface mounted receptacles for use with x-ray and laser equipment
Available for flush- or surface-mounted applications
Available with door contacts, "in-use" lamp, and BENDER line isolation monitor remote indicator
BENDER XRM series x-ray/laser receptacle modules provide a convenient source of power
for portable x-ray and laser equipment. Designed in strict compliance with UL standards,
the XRM modules are a high quality outlet device accessory that is fully compatible with
BENDER isolated power panels.
Type XRM modules include power receptacle which matches the NEMA plug configuration
of the x-ray or laser equipment. In addition, the module may include a remote alarm
indicator for the connected line isolation monitor at the isolated power panel. The associated
isolated power panel will have a programmable logic controller (PLC) that works in
tandem with the module to activate or deactivate the receptacle.
Features
Applications
Accessories
Ordering information
Downloads
Isolated power systems
Healthcare facilities
Variants of XRM Series
Downloads for XRM Series
| | Category | Product | Language | Date | Size | Download |
| --- | --- | --- | --- | --- | --- | --- |