Products
Isolated Power Panels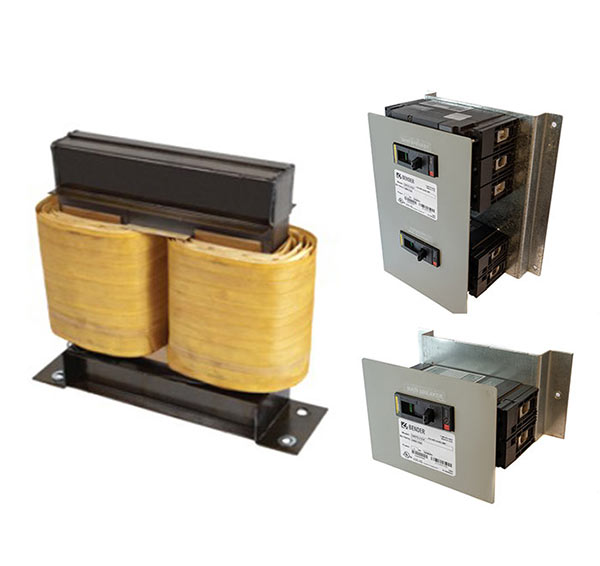 XMK Series
BENDER's Modular Hospital Grade Isolation Transformer Kits, for Modular Isolated Power Systems, includes a transformer which provides isolation between configured primary and secondary voltages and its' corresponding Main (and Secondary Main) Breaker arrangement.
Standard single-phase transformers are configured at the factory for a single primary voltage and a single secondary voltage. Dual secondary transformers are configured at the factory for a single primary voltage, a secondary voltage, and an additional secondary voltage rated for 120 VAC.
BENDER isolation transformers are intended for use as a part of an Isolated Power System. Refer to BENDER's offering of Modular Isolated Power Panels for more information.
Click here for more information on our onsite support services.
In a hurry? Ask about our quick ship options to get your panels shipped in less than 72 hours!
Features
Applications
Accessories
Ordering information
Downloads
Single-phase (60 Hz), copper-wound transformers with primary and secondary voltages configured at the factory
Consult factory for 50 Hz configurations
Power rating configurable up to 25 kVA
Class H rated insulation
Electrostatic shield between primary and secondary windings, grounded to enclosure
Maximum 37 dB sound level
Maximum leakage current in compliance with UL 1047 (tables 30.1 and 30.2) and CSA Z32.2
Upgrade existing Modular Isolated Power Systems with a new transformer kit
Mounting hardware provided for ease of installation
Consult factory for 0.1s selective coordination offerings
Operation Rooms
Intensive Care Units
Optional accessories for XMK Series
No accessories are available for this product
Note: this item must be part of an isolated power system.
Variants of XMK Series
For assistance with ordering please contact Medical.Sales@Bender-us.com or call (610) 383-9200.
Downloads for XMK Series
| | Category | Product | Language | Size | Download |
| --- | --- | --- | --- | --- | --- |