Products
Isolated Power Panels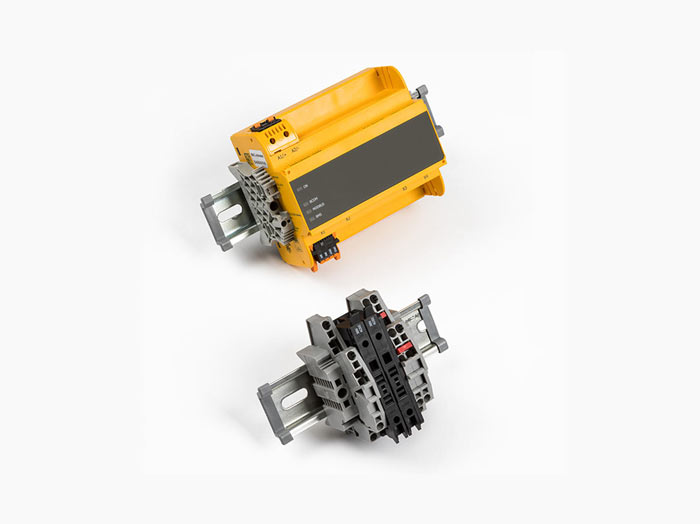 COM465IP Series
Local software installation NOT required
No reoccurring licensing fees
Complete Isolated Power system overview
System reporting, history logs, and parameterization for all connected BENDER devices
Up to 99 device addresses per COM module
Capable of connecting multiple COM modules for larger systems
Adaptable to individual requirements by means of function modules
The COM465IP is a Condition Monitor with an integrated gateway. The intuitive COMTRAXX user interface provides a perfect system overview and allows simple and intuitive parameterization of all connected devices. The user interface is based on HTML5 and is therefore future-proof and provides barrier-free access. The COM465IP transmits data of all devices in the system via Modbus TCP and SNMP. This allows requests of all Bender devices with communication capability, such as LIM2010, EDS, or CMS, to be integrated into a Modbus TCP or SNMP system. It provides several interfaces and can therefore integrate all BENDER devices and third-party devices into the system.
Existing interfaces:
RS-485: BMS, Modbus RTU
Ethernet: BCOM, Modbus TCP, SNMP
Click here for more information on our onsite support services.
Features
Applications
Accessories
Ordering information
Downloads
Condition Monitor for BENDER systems
Integrated modular gateway between BENDER systems and TCP/IP enables remote access via LAN, WAN or the Internet
Range of functions adjustable through function modules
Ethernet (10/100 Mbit/s) for remote access via LAN, WAN or the Internet
Support of devices connected to the internal or external BMS bus via BCOM, Modbus RTU or Modbus TCP
Optional accessories for COM465IP Series
| | | |
| --- | --- | --- |
| Function Module A | Individual texts for devices/channels, device failure monitoring, e-mail in case of an alarm | B75061011 |
| Function Module B | Modbus TCP server for max. 98 * 139 BMS nodes as well as BCOM and universal measuring devices, SNMP server | B75061012 |
| Function Module C | Parameter setting of BMS devices as well as BCOM and universal measuring devices | B75061013 |
| Function Module D | Visualization of Bender systems, System visualization | B75061014 |
| Function Module E | Virtual devices | B75061015 |
| Function Module F | Integrating third-party devices | B75061016 |
Variants of COM465IP Series
For assistance with ordering please contact Medical.Sales@Bender-us.com or call (610) 383-9200
Downloads for COM465IP Series
| | Category | Product | Language | Size | Download |
| --- | --- | --- | --- | --- | --- |